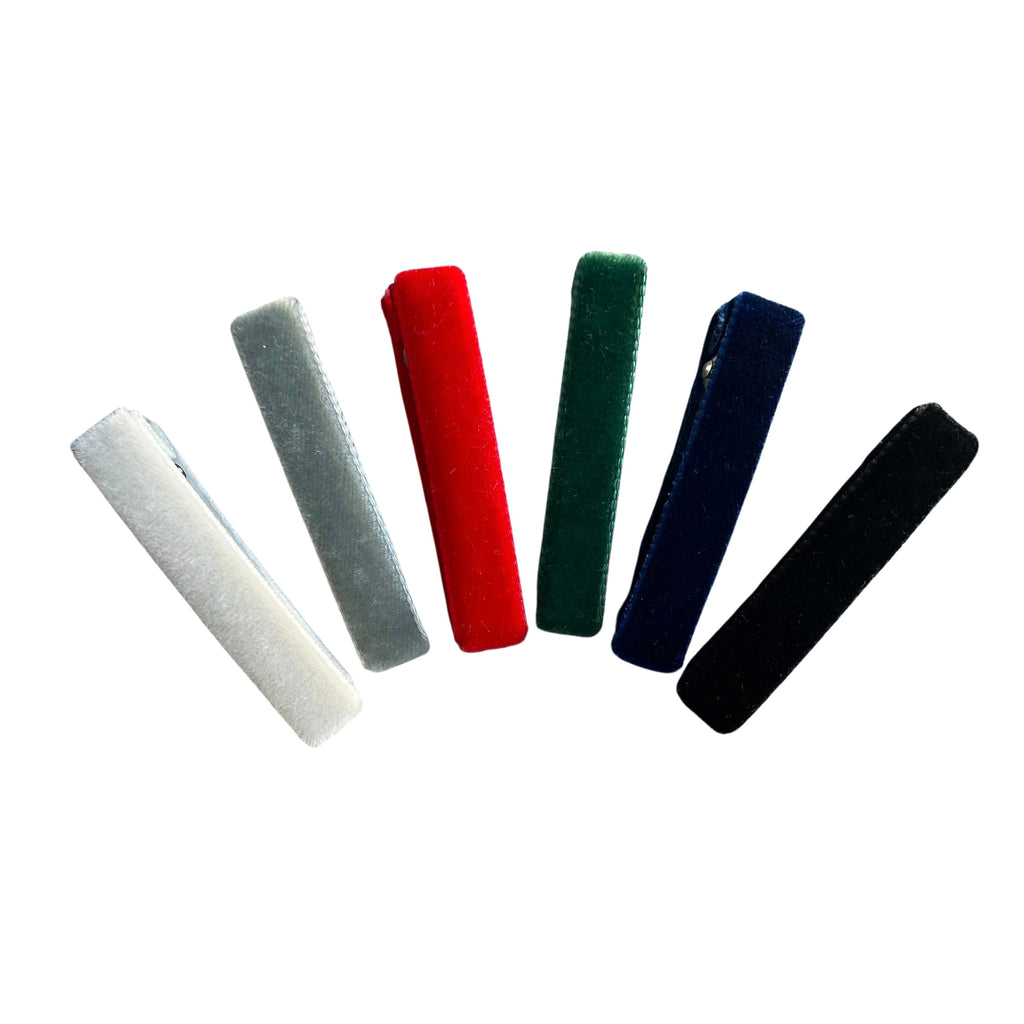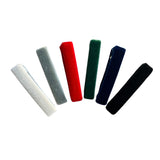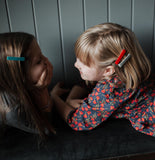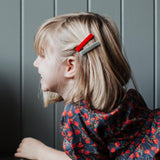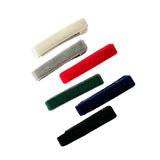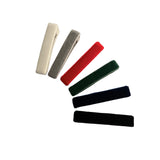 Velvet Bar Clips, Holidays Bundle Set
$36.00 USD $0.00 USD
VELVET BAR CLIPS, HOLIDAYS BUNDLE SET //  Inspired by the colors of the holiday season! Icy winter white and gray, classic red & green, and timeless navy and black.
No need to agonize over which colors to choose! Get all 6 colors in this super sweet set with this bundle!
Ribbon-lined all around and finished with non-slip grip for a secure hold.
Measures about 2" long x 0.25" high.
Always hand made in Brooklyn, NY.