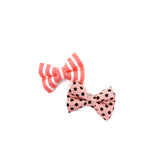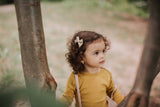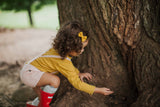 Love146 Mini Bows Bundle #4
$18.00 USD $24.00 USD
LOVE146 MINI BOWS BUNDLE #4 // Fabrics in the set: Pink/Brown Dot, Coral Stripe.

As part of the Love146 collection, 100% of sales from this bundle set of 2 bows (minus $1 for listing fees) will be donated to Love146, an organization that is fighting child trafficking while providing prevention education, survivor care and professional training. Learn more at love146.org.
Original retail value is $24, get this bundle for $18!
Alligator clips lined with non-slip grip.
Measures about 2" across x 1.5" high.
Always hand made in Brooklyn, NY.