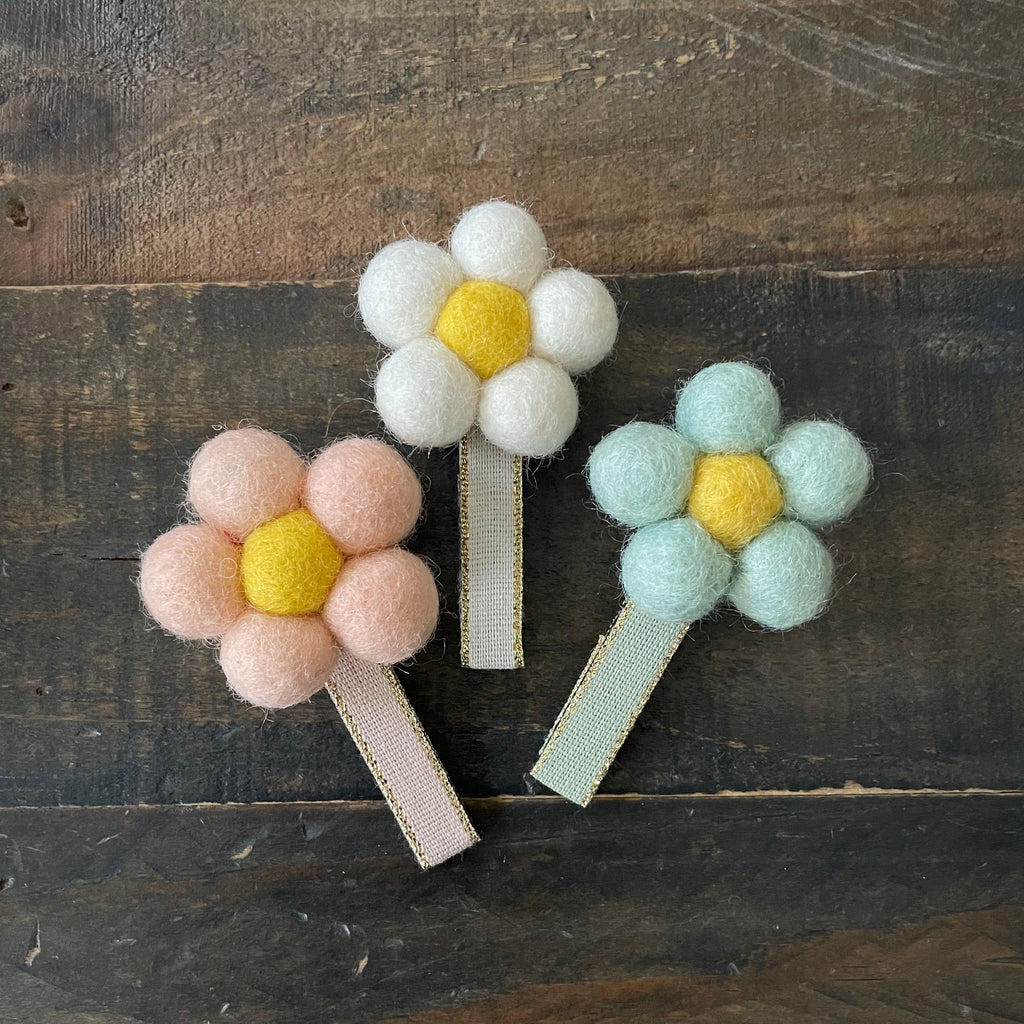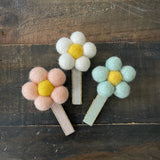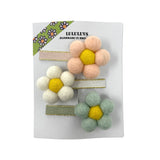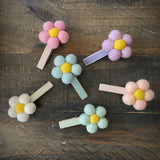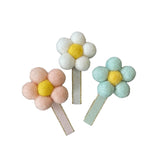 SALE Daisy Trio Set, Peach/White/Green
$27.00 USD $36.00 USD
DAISY TRIO SET, SET OF 3 // Colors: Peach/White/Green
Brand new style this season! This fun trio set of daisies is made from felt balls, and comes on a ribbon lined bar clip that's lined with silicone grip for a more secure grip in hair.
Note: These daisies have a little bit of weight to them, so they'll fit a little better on girls with more hair vs wispy hair.
Measurements: 3" long x 0.25" wide (bar clip), 1.5" wide (daisy). Daisy measures 0.5" high, the whole clip measures 1" high.
Always hand made in Brooklyn, NY.