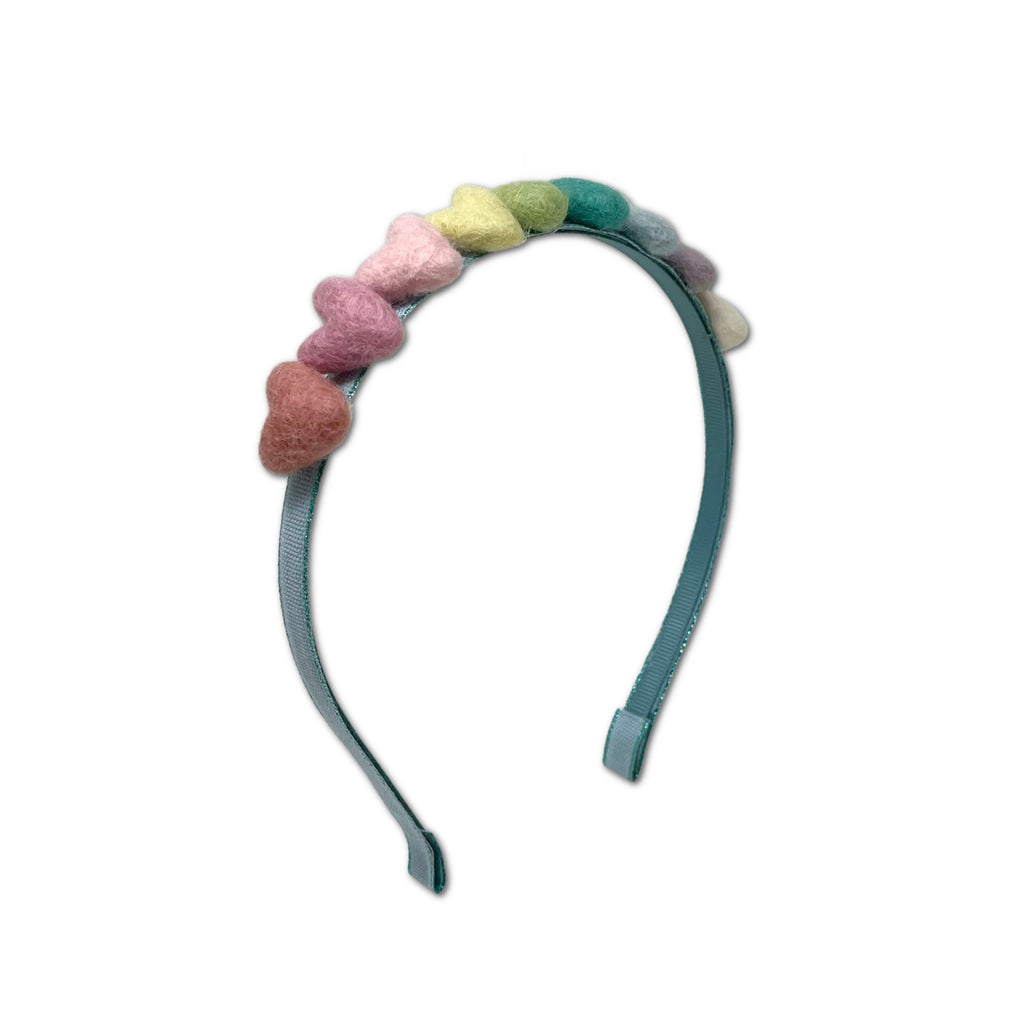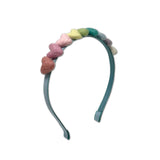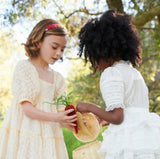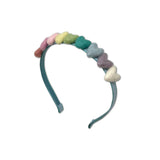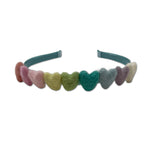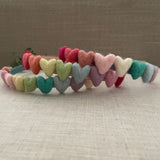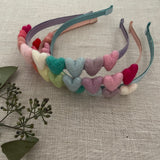 Rainbow Hearts Headband, Blue
$32.00 USD $0.00 USD
RAINBOW HEARTS HEADBAND, BLUE
A brand new style this season! 9 wool felt hearts in a fun rainbow palette sit on top of a baby blue ribbon lined headband. It's also lined in metallic aqua edging for an extra pop of magic! Such a fun hair accessory for a birthday party (or every day)!
Lined in tonal grosgrain ribbon.
Always hand made in Brooklyn, NY.