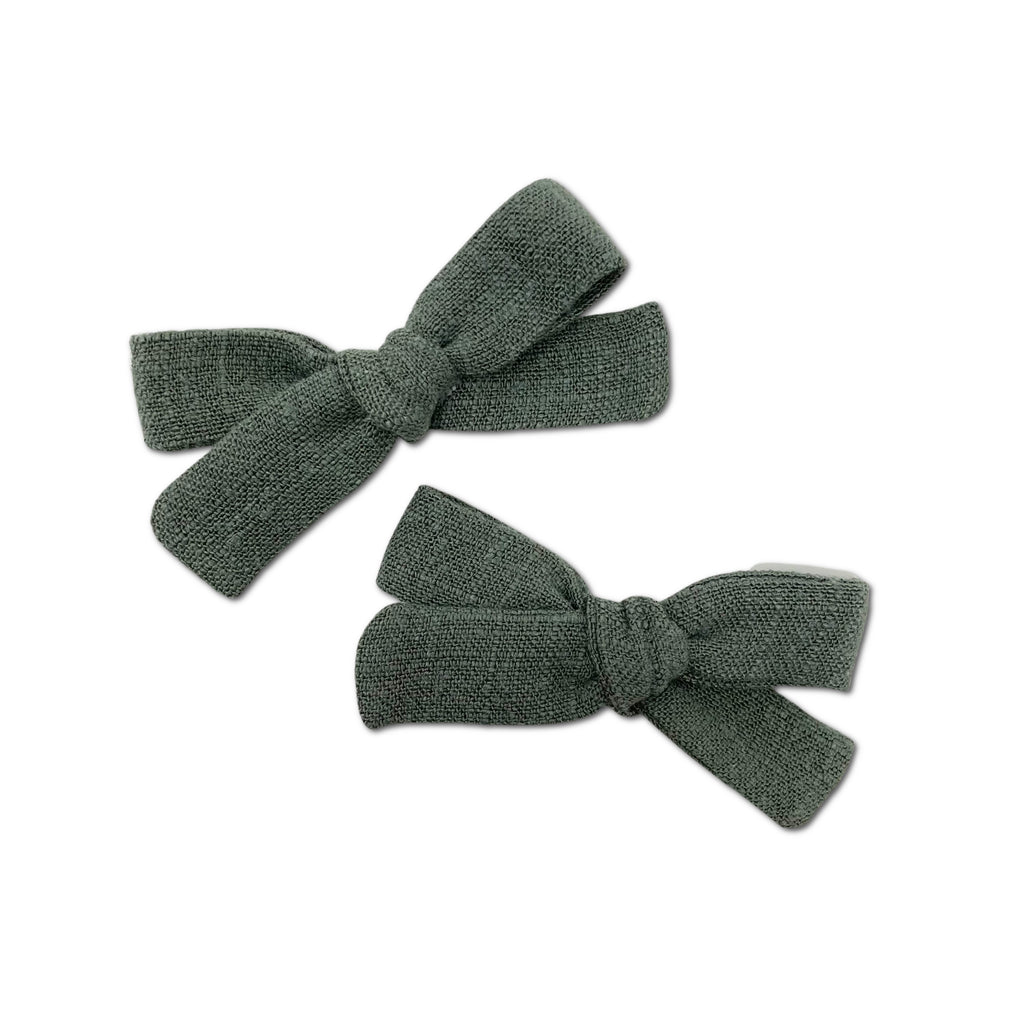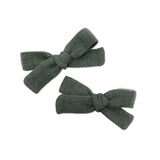 Skinny Ribbon Pigtail Bows, Olive
$26.00 USD
SKINNY RIBBON PIGTAIL BOWS, SET OF 2 // Fabric: Olive viscose/linen blend
The perfect set of bows for pigtail buns and pigtail braids! 
Each bow is hand tied and secured so it doesn't come undone, and each set will come with 1 "her right clip" bow + 1 "her left clip" bow.
These bows will be on alligator clips lined with non-slip grip.

Measures about 2.5" across x 1.25" high.
Always hand made in Brooklyn, NY.